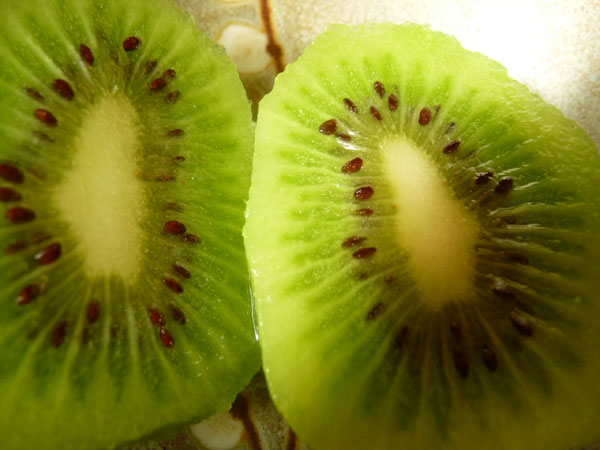 Luscious looking, delicious and versatile, Kiwi Fruit or Chinese Gooseberry grows on a vigorous, long-lived, deciduous vine. The fruit is packed full of vitamin C and grows in most temperate parts of Australia, ripening from late autumn to winter.
Kiwi Fruit is an adaptable climbing vine that can be trained to grow along a fence, on a trellis or over a pergola. It is an excellent vine for pergolas, providing shade in summer and letting the sun stream through in winter.
Requiring well-drained soil, good mulch and regular watering for the first three years, Kiwi Fruit will reward you with a prolific crop after two to three years. You will need a male and female plant to ensure pollination and future fruit. Once your vine starts producing fruit, it is best to pick the fruit and let ripen off the vine for three to fourteen days.
In the first year prune your vine back to the central trunk with two main arms. The fruit is produced on this year's shoots from last year's growth. The fruit comes from one year old wood and everything else needs to be pruned back. Prune back the vine vigorously every winter, keeping about one half of the laterals growing out of the two main arms, then trim back to a reasonable length. Trim back any new laterals off the main arms in summer.
With a little initial effort and some simple ongoing maintenance you will be rewarded with an abundant crop of fruit and as an added bonus an attractive and versatile ornamental creeper.