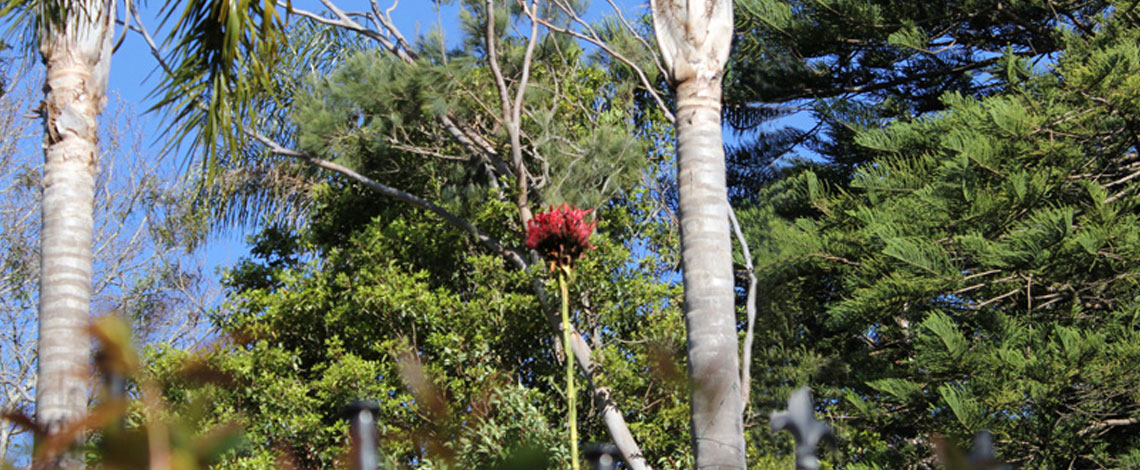 This expansive, terraced landscape garden design in St Ives on Sydney's Upper North Shore is set into the hillside, overlooking the bushland valley below.
The owner has a real love of plants and gardens and the landscape design is made up of garden areas featuring particular planting themes and materials. The different garden rooms or areas are tied together with sandstone walling and clipped hedging, that includes a variety of species from formal murraya and buxus hedges to less formal lily pilly, ixora and native grass hedges.
Sandstone steps, pathways, and pebbles lead through the garden areas to the large lawn area at house entry level, which overlooks the pool and valley below. Low voltage outdoor lighting features along the many paths and steps in the garden, creating another dimension at night.