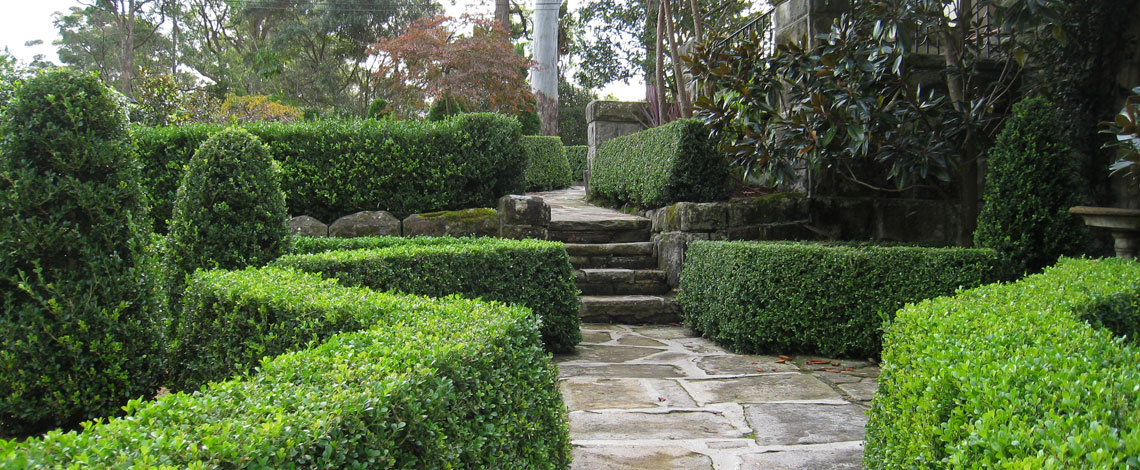 Beautiful, established Eucalyptus and exotic deciduous trees added a cathedral like presence to this large, classical North Shore Sydney garden design in Killara.
They formed the "bones" of the garden design, sculpted around the 1940's house, which lent itself to a classical, romantic format, complimented by sweeping hedges of Box and topiary planting at strategic points along the pathways.
This garden blushes to its most colourful during Sydney autumns, when an array of bronzes, blazing clarets, yellows and oranges are set against a tapestry of greens.