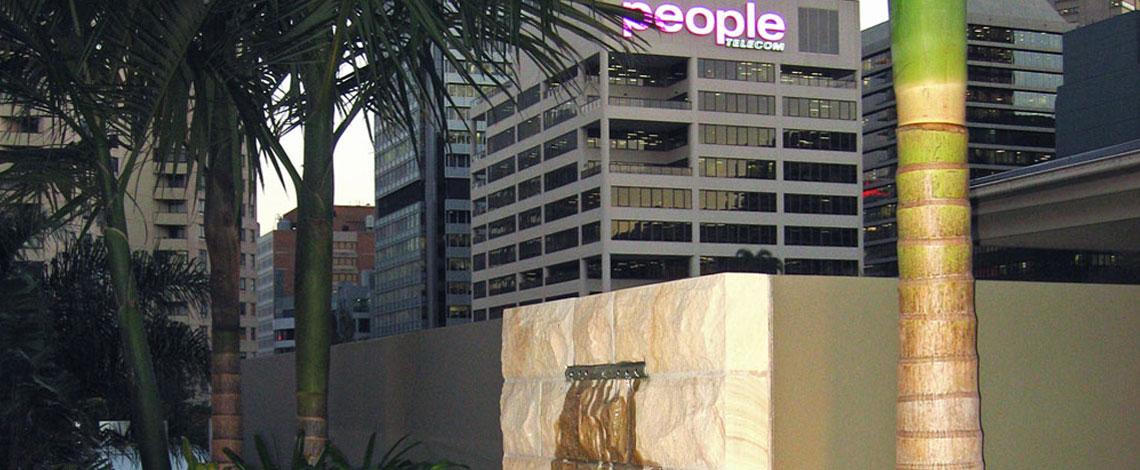 This contemporary Sydney North Shore rooftop courtyard, high above the busy commercial metropolis of North Sydney, provides a tranquil garden haven from the hustle and bustle beneath, with stunning views through the high rise surrounds to the city and Harbour Bridge.
The landscape garden design is a duet of courtyards separated physically by opposing water features with a second water feature along the rear boundary.
There is ample space for the custom designed dining setting and casual entertaining with additional seating provided by a low garden wall.