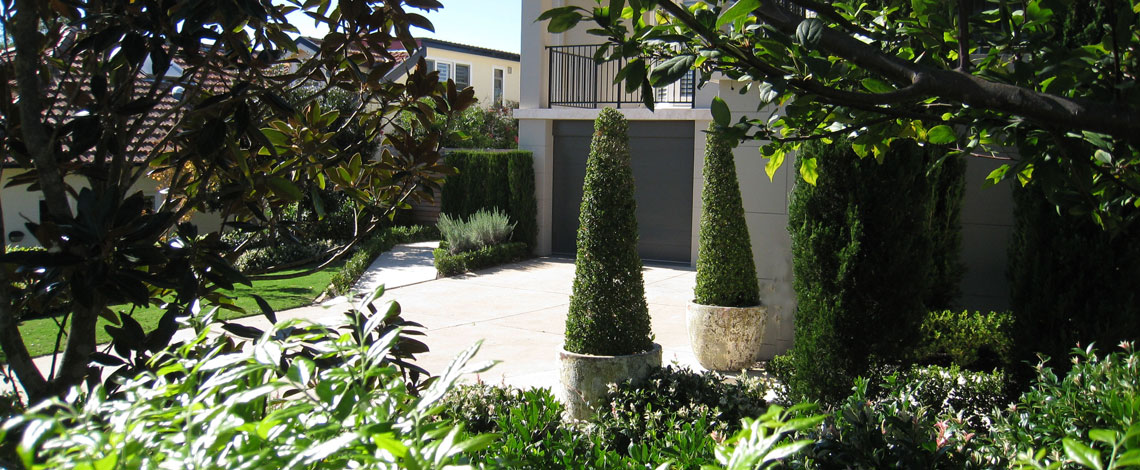 This North Shore garden, situated in the leafy Sydney suburb of Mosman is a good example of how thoughtful landscape garden design and planting selection has created a garden for all seasons. The house is situated on a prominent corner block, overlooking Sydney Harbour near the northern beaches.
The design challenge was to create a sense of maturity and permanence, dividing the space into garden rooms and creating a colourful and textural interplay with the planting.
A water feature near the front door creates a dynamic focal point and is under planted with swaying Lavender and a trimmed Buxus hedge.