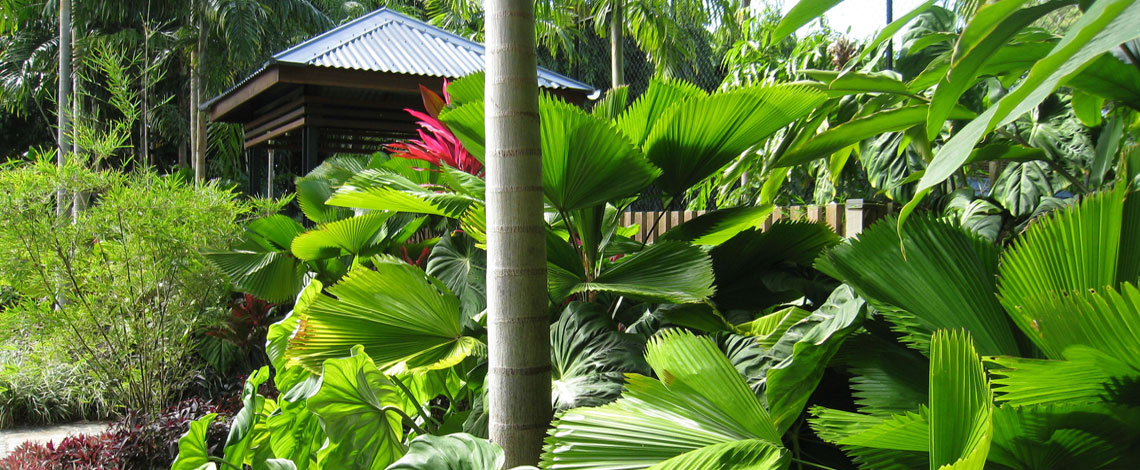 Set in Port Douglas, this tropical landscape designed courtyard garden at first glance transports you to the warm and balmy climes of tropical Far North Queensland.
The plunge pool is the centerpiece of this courtyard garden and is surrounded by lush tropical planting with interesting textural variations in a mix of exotic and native species.
The open plan living area flows to the pool and garden design area with a series of timber platforms, set at different levels to create additional informal seating.
New Guinean sculptural elements and pottery have been positioned to create visual drama at night, when the garden is lit and the fragrance of Frangipani and Ginger fill the balmy night air.