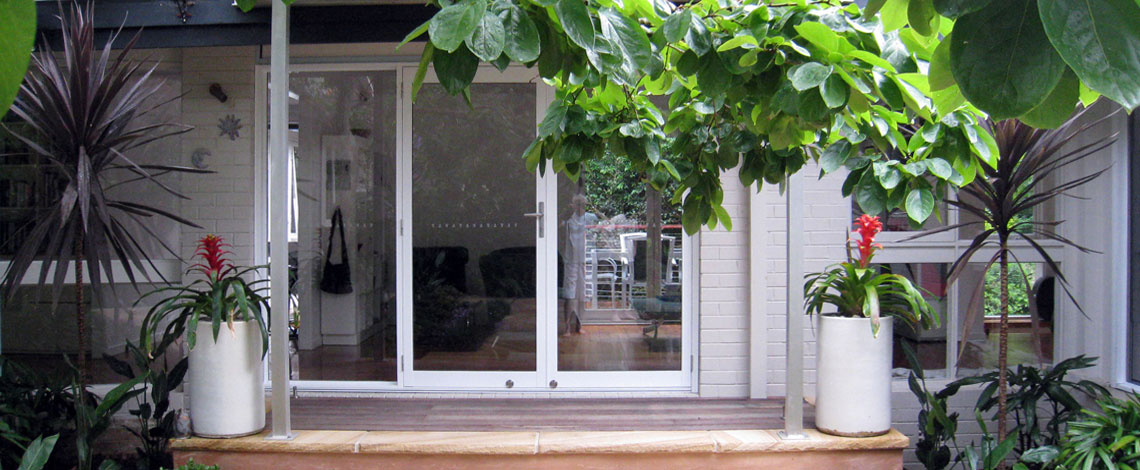 The backdrop to this large contemporary Sydney North Shore garden in Gordon is a magnificent bushland setting. Our brief was to design a new entry courtyard and an entertainment space that operated between the pool, house and lower bushland level to create a sense of connection between the three.
The landscape design is a measured progression from the large decked area around the pool, working down through wilderness to a hidden summer house.
Steps from the pool decking area lead down to a path that has been carefully built and retained using bush rock. Remedial planting of naturally occurring species replaced weeds and the path now winds its way down to the level bushland area beside a natural creek that trickles past the much loved summer house.