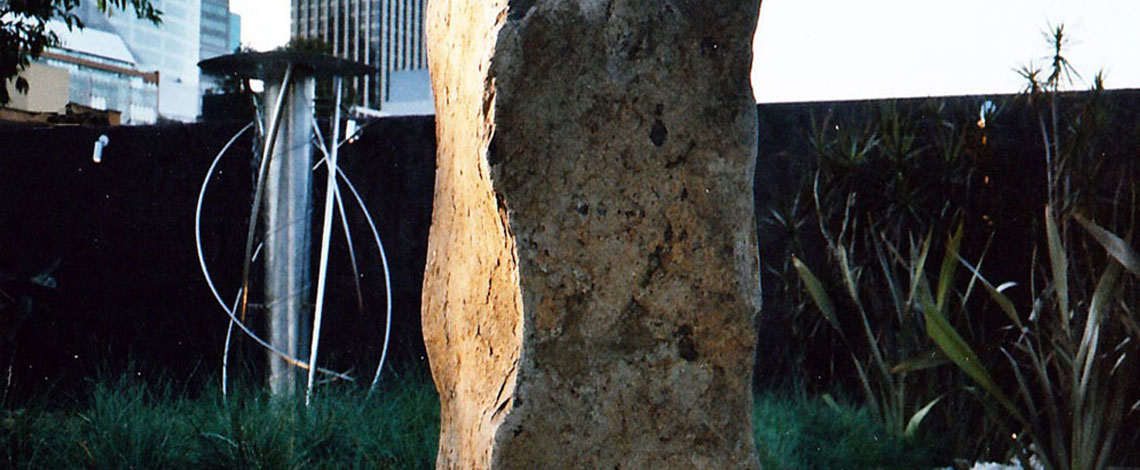 This exhibition landscape garden design, set in the Sydney Domain in the heart of the city, was designed by invitation for 'Sydney in Bloom' 2003. The garden design, called "Moderne Stahl", is a proposal for a rooftop landscape garden for a city apartment block.
The design is characterised by a dynamic rusted steel water feature and oversized rusted steel pots, designed by Living Colour Landscapes and planted with stunning Sago Palms.
A grassy slope rises gently towards the water feature. Planting around the large lime coloured, steel edged pond includes Lilly Pillys, Iris and Native Violets.