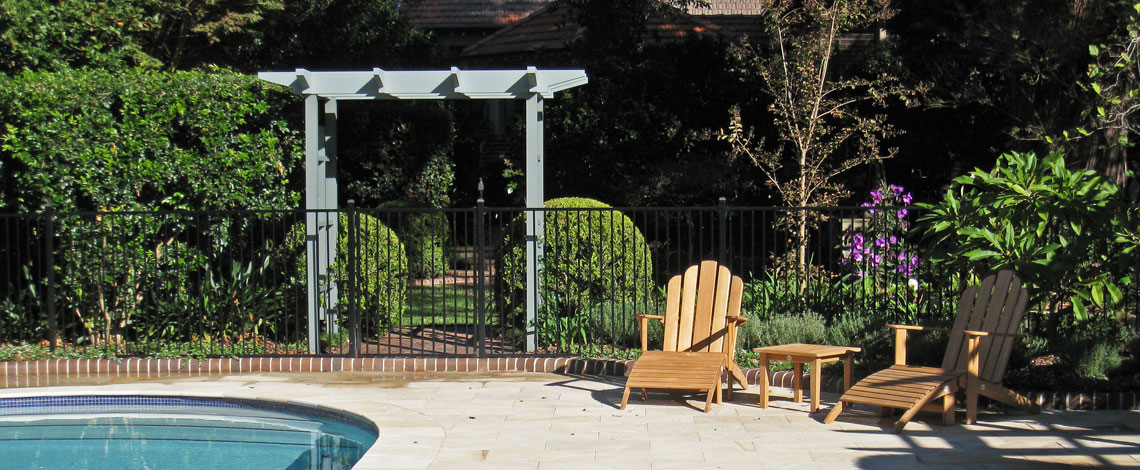 The design centrepiece of this classically unfolding garden landscape design at Beecroft on Sydney's North Shore, is the magnificent heritage listed Turpentine. Beautiful mature Camellias form a secondary framework for the garden.
A generously proportioned lagoon-like swimming pool is surrounded by sweeping gardens and a pergola and a gateway entrance was constructed to create a sense of space and volume.
Perfume from Lavender, Gardenia, Mint, Thyme, Frangipanis and Bay Trees compliment the variety of textured foliage and flowering plants in a garden that invites exploration and provides the owners with a wonderful backdrop to their traditional verandah.