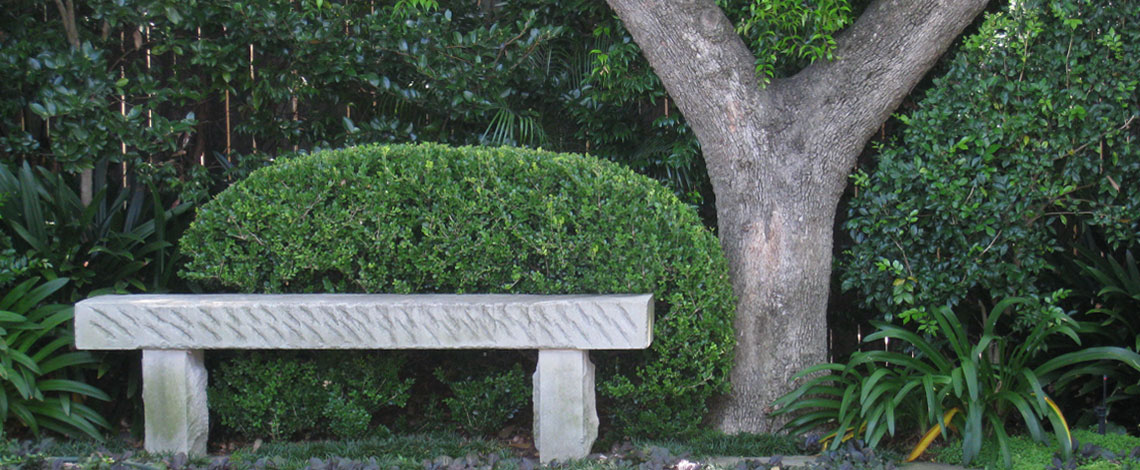 This home in Mosman on Sydney's North Shore required a garden landscape design that created separation and softening from the car parking bay.
The landscape design incorporated a lush tropical garden, set out in front of a colour rendered wall complete with a water garden, planted out with Water Lotus, Water Iris and Water Lillies. The water garden has become a haven for native birds that dive and swoop into the pond for a refreshing dip or drink.
The sandstone paving slabs that create a pathway to the car space have been inter planted with thyme, mint and native violets, effusing an aromatic scent as you walk across the outstretched leaves.