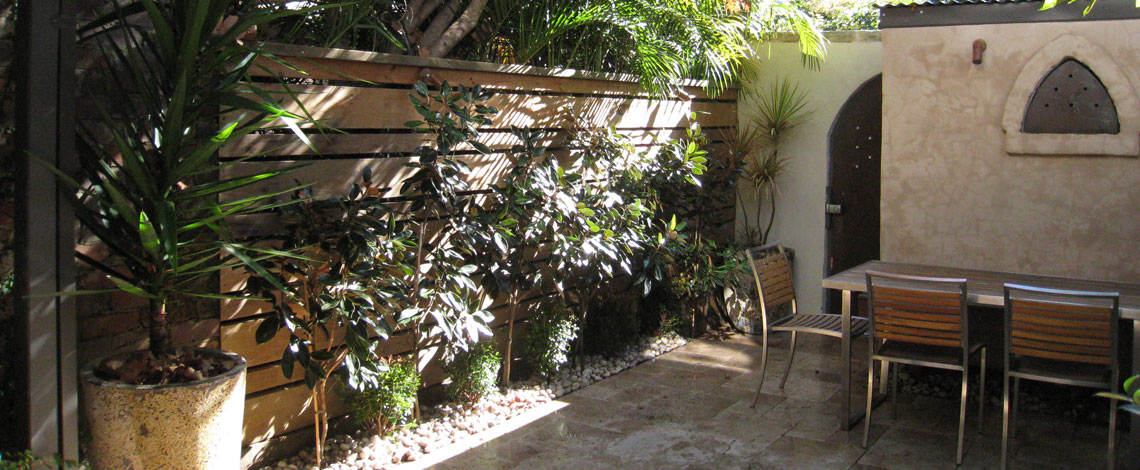 This small rear contemporary courtyard landscape design in Alexandria, on the fringe of Inner City Sydney, came to life when it was transformed into an intimate contemporary Moorish environment.
To create the greatest possible spatial effect, there were few plants used. Instead, we incorporated a wonderful mix of materials for this romantic outdoor room such as rusted steel, hardwood and cedar timber, travertine marble and chunky gravel set against an earthy colour scheme.
The lighting creates an additional dimension at night. The illusion of space is multiplied by the effects of dark and light, punctuated with mysterious shadows.