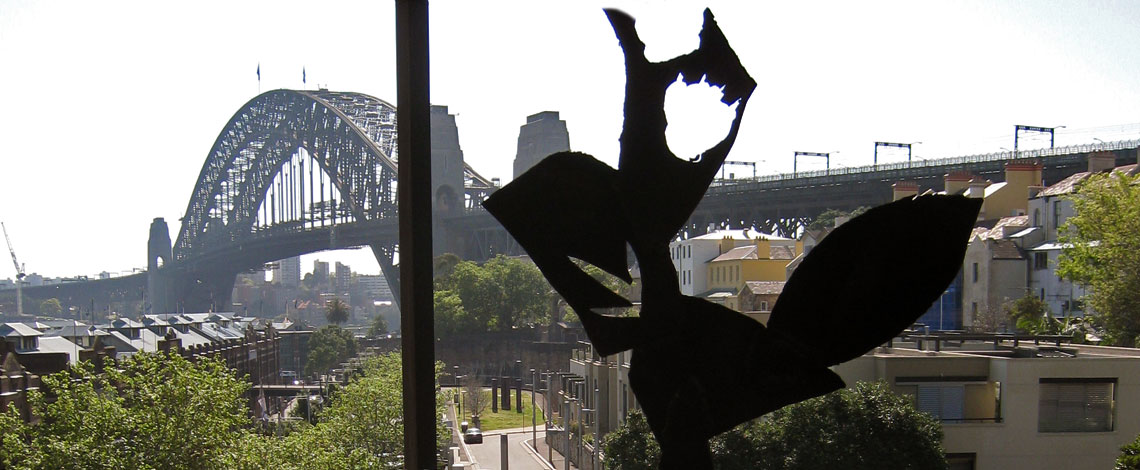 Used as a city retreat this city apartment balcony at Walsh Bay on Sydney Harbour required an innovative landscape design approach. The clients requested no plants as they spend only a few days a week in the city and travel frequently.
Attention was drawn to the exterior space where we integrated a table sculpture with a Prickly Pear motif and a free standing floor piece with a motif of a Yucca plant.
The central column became the backdrop for another sculptural piece, while a wall relief sculpture is mounted on the end wall. Two stainless mobile cupboards were designed in stainless steel to store a BBQ and chairs and double as work benches.