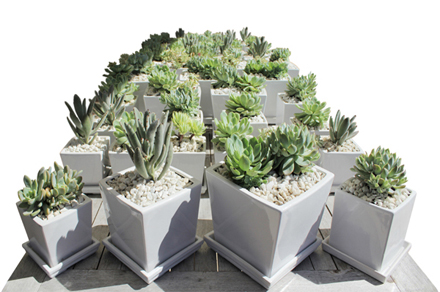 Gorgeous potted succulents, perfect for Christmas gift giving.
A selection of potted succulents in different pot shapes and sizes makes an ideal 'living' Christmas gift.
Don't miss out, limited stock available!
Pickup or delivery available in Sydney.
HOW TO PURCHASE
1 – Contact us to check stock availability prior to payment.
2 – Arrange payment. Please provide your name in the payment description.
3 – Email your details and contact number to info@livingcolourlandscapes.com.au to arrange pickup or delivery.
Pickup available in Zetland or $10 delivery for Sydney suburbs within 30km of Sydney CBD
Contact us at info@livingcolourlandscapes.com.au for a quote outside of the delivery zone
Payment methods
PayPal: info@livingcolourlandscapes.com.au
Bank Account: 012330 266902183
Living Colour Landscapes has over 30 years experience specializing in residential architecture and landscape design.