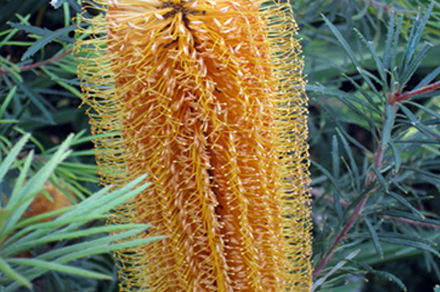 Sustainable landscape design principles have been the cornerstone of design practice education in Australian universities for architects, designers and landscape architects for a decade and a half, but sustainable landscape design has only become a mainstream concern in the wider community in more recent years.
So what is sustainable landscape design? Bill Lawson in his 1996 book, Building Materials, Energy and the Environment: Towards Ecologically Sustainable Development, quotes a 1990 United nations World Commission report on the environment and development, "(Ecologically) Sustainable development is development that meets the needs of the present without compromising the ability of future generations to meet their own needs.
This definition is certainly not the last word on sustainability, however all definitions share the need for a long term view, and the conservation and preservation of the physical environment is the central concept.
The Royal Australian Institute sets out 5 principles of sustainable design, which are at the core of ethical design practice for building and landscape design in Australia.
Principle 1. – Maintain and restore biodiversity
Principle 2. – Minimize the consumption of resources
Principle 3. – Minimize pollution of air, soil and water
Principle 4. – Maximize health, safety and comfort of building, landscape users
Principle 5. – Increase awareness of environmental issues
In landscape design good design should always consider sustainability issues and landscape designers should provide clients with informed choices in their material and plant selections and encourage some simple and effective measures for improving the sustainability of their landscaping project.
So what issues should your landscape designer be addressing and how can you ensure that your landscape designer is applying sound, sustainable principles?
Some of the strategies for sustainable landscape design include:
1. Designing for energy efficiency – Shading the north, west and eastern windows and walls in summer and allowing for the warming sun in winter.
2. Reducing mains water usage – Using plants that will not require large amounts of water to cope with our hot, dry climate. These plants do not necessarily have to be native to the area as there are some exotics that cope very well in the Australian climate. Installing water tanks and retention pits and re-using grey water.
3. Responsible plant selection – Careful selection of plants to cope with the prevailing climatic conditions. In residential gardens bordering bushland it is particularly important to choose varieties that will not escape and invade surrounding bushland. Restore natural bushland and protect biodiversity where possible.
4. Recycling – Re-using any soil, plants or materials on site where possible. Sorting site waste so that wherever possible it goes to recycling depots. Using materials wherever possible that can be recycled at the end of their lifetime.
4. Material selection – Using recycled materials wherever possible. Using sustainably grown plantation timber. Using local products to reduce unnecessary transport and carbon production. Avoiding products that are produced by carbon intensive manufacturing processes. Choosing products with less embodied energy – the amount of energy required to produce the product.
5. Minimizing chemical usage
6. Minimizing pollution – Ensuring that waste is retained within the site by erosion control and retention strategies. Using porous ground surfaces where possible to reduce runoff.
7. Designing productive gardens – designing edible gardens to include vegetables, fruits and nuts.
8. Designing green roofs and walls – To ensure overall climate responsiveness, reduce and treat stormwater runoff, reduce the heat island effect and insulate against noise.
Sustainable landscape design does not have to mean compromised design. Good design is clever design. Innovative, sustainable landscape design practices should meld seamlessly into the overall scheme. Most of the simple choices that make a residential landscape design more sustainable are imperceptible but make an important contribution to the quality of life now and into the future for the occupants and the broader community at large.
References
Lawson,B. 1996. building Materials, Energy and environment: Towards Ecologically Sustainable Development. ACT: The Royal Australian Institute of Architects.
RAIA Practice Notes.