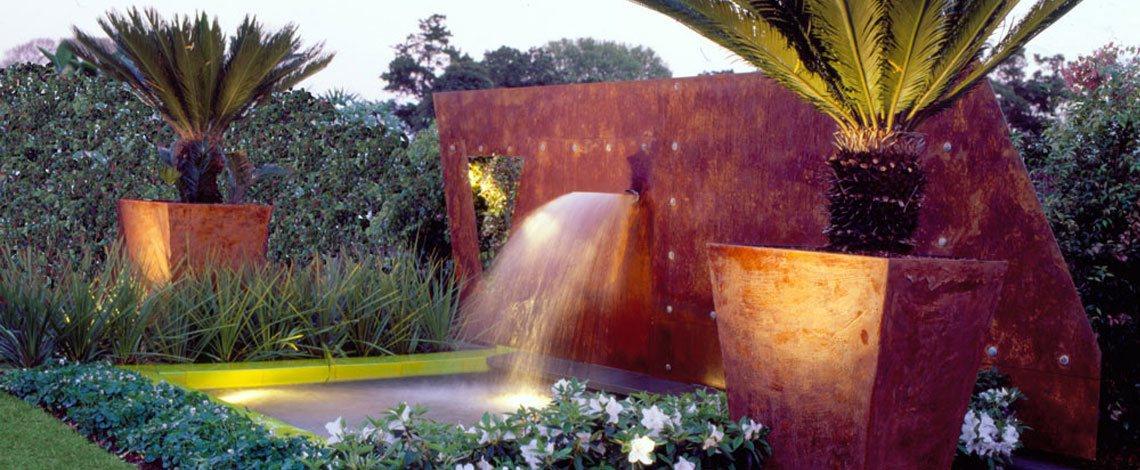 For the second year in a row, we were invited to design an exhibition garden at the Sydney Domain for 'Sydney in Bloom' 2004.
Titled "In the Groove", the landscape garden design is a proposal for a city rooftop garden and explores the interplay of form, proportion and materiality in a city context.
The garden uses an eclectic materials palette and features granite, basalt, hardwood timber and rendered Hebel blocks to contrast with the transparency of water and reflective quality of stainless steel.
The table and seating were designed by Living Colour Landscapes and manufactured from perforated stainless steel sheeting and glass.