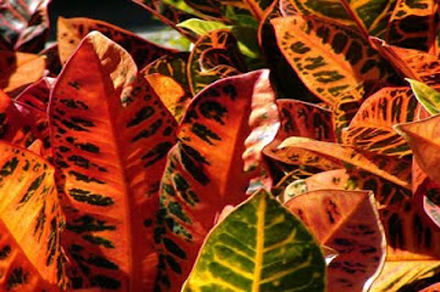 I'm up here in gorgeous Port Douglas in Far North Queensland and it truly is a tropical paradise brimful of fabulous garden design at every turn. The lush rainforest of the Daintree and the glorious stretch of white sand known as Four Mile Beach form the geographical
backdrop to Port Douglas, set between the tropical waters of the old, historic sugar port, rimmed with mangroves and the Coral Sea.
Port Douglas is home to some of Australia's most luxurious residences and lush tropical garden design, many designed around airy pavilion style architecture. Just take a walk down any street and there is an abundance of colourful, tropical plant life spilling out along public footpaths, balconies and private gardens.
The resort gardens are fabulous, combining lush and colourful interplays of foliage and flowers. Beautifully manicured, the gardens give off heady perfumes of frangipani, ginger, gardenia, jasmine and michelia. The street planting and residential gardens add to the scene and combined with generous swathes of lush green grass create a garden paradise.
The essence of tropical garden design is the combination of fragrant flowers and lush, colourful, sensuous foliage, punctuated by the bold trunks and sculptural leaves of the myriad palm varieties. Tall palms and rainforest trees form a cool canopy for an understorey of plants such as ferns, colourful crotons, cordylines, gingers, jasmine and rohea.
With its mild sub tropical climate Sydney gardens are well suited to tropical garden design and with some clever planting design can work well with our water restrictions. Grouping plants with different water requirements is a clever way to reduce water usage and creating a micro climate with canopy planting will help keep the shaded understorey moist if well mulched.
Timber decking and stepped timber platforms in combination with natural stone paving and pebbles form a perfect structural backdrop to tropical garden design and are particularly suited to pool settings. Finishing touches include large feature garden pots, low water bowls with water plants and fish and garden sculpture. A large carved stone sculpture in combination with a water bowl, set amidst lush foliage can look particularly stunning.
Garden lighting creates the drama at night and the perfect backdrop for outdoor entertaining on warm balmy Sydney nights.