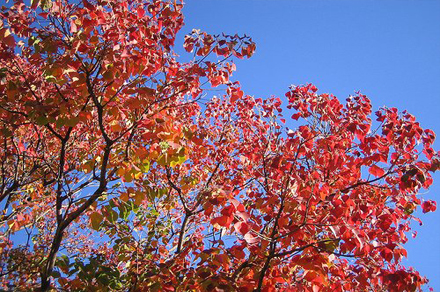 Autumn is a great time of the year to get out into the garden before the weather turns too cold.
We've put together a few gardening tips to help get you started.
• Fertilize your plants with Organic Life for the last time before late winter when spring is back in town.
• Make sure the gardens are well mulched to help keep the soil and root zone protected from the colder weather during winter.
• Don't blow your autumn leaves onto the road or gutter, collect them and utilize them by creating a simple compost storage area. Fallen leaves can block drains and blocked drains can cause minor flooding.
• Fallen petals of Camellias and Lasiandra look spectacular on green lawn for a week or two before you collect them, enjoy the beautiful moment of complimentary colour, pink and green and purple and green and of course white and green.
• Native plants are busily readying themselves for a late autumn, early winter flush of colour and nectar, and in so doing attract a marvellous array of native birds: Honey Eaters, Wattle Birds, Lorikeets and Rosellas.
• Why not plant some of these native plants to attract beautiful native birds into your garden: Banksia, Leptospermum, Syzygium, Callistemon, Eriostemon, Angophora hispada, Baurea, Baeckea, Acacia, Lomandra, Correa, Epacris and Prosanthera.
• Garden lighting in the cooler months allows you to enjoy your garden delights without venturing outdoors, however with creative lighting you will be drawn outdoors and you can enjoy late autumn, early winter BBQs with the added addition of a gas outdoor heater.
Happy gardening!